Hey guys block these two urls
askmokieurgay and woohyunsfaceismelting

dont go on their pages

dont click any links on their page

stay out of the otherkin and kpop tags

spread the word and DONT LOOK OUT OF CURIOSITY.

IM FUCKING SERIOUS.

One of them has pictures of animal abuse and really shock value porn on their blogs and are tagging it under a lot of different popular tags. I'm not sure about the other but I think they're doing the same.
perosus a reblogué ce billet depuis bluebloodprincess et a ajouté :

Signal boosting for those who dont know oh god im not taking chances for viruses ))
Dianne Dejarjayes
---
Yue
---
Mostly I post about:
Jrock, Visual Kei
such as:
X JAPAN, DELUHI, the GazettE, LAREINE, Versailles, BUCK-TICK, MUCC, etc
Anime, Manga and Fanart
; Rose Of Versailles, Hetalia, Cardcaptor Sakura; mostly is Yue, etc
Fashion, Art, Lolita, Baroque, Victorian, Steampunk, Art Nouveau, Cats, Food, Movie and anything that I like~
Also come and check my Deviant art ;)
---
---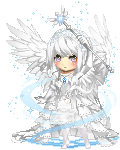 Gaia Online
---
---